Flashforge Voxelab Aquila X2 FDM 3D Printer
Main Features:
Sturdy structure: prints steadily.

Print spec: build volume 220*220*250mm, print resolution ±0.2 mm, print speed ≤180mm/s.

4.3 inch vertical command panel: better conform to user operation habits, easy to use.
Filament detection sensor: detect and notify filament status during the printing process, a powerful guarantee for a successful print.

Filament auto feeding: put in filament end and trigger filament auto-feeding via the command panel. The new feeding module ensures stable feeding, minimizes breaking.

Resume printing: resumes 3d print exactly from where it stops when power is back on, no need to abandon current print and start from the beginning.

Ultra-flat glass print bed: strong adhesion, excellent first-layer printing, easy to remove object after print finishing.

Software supported: Cura / Simplify 3D / VoxelMaker.

Filament supported: PLA, ABS, PETG, and Voxelab PLA Pro Filament.
Aquila X2
Advanced Version of Aquila
By keeping main properties of Aquila, adding filament detection sensor and advance printing performance, 
Aquila X2 becomes an even more friendly 3d printer for beginners.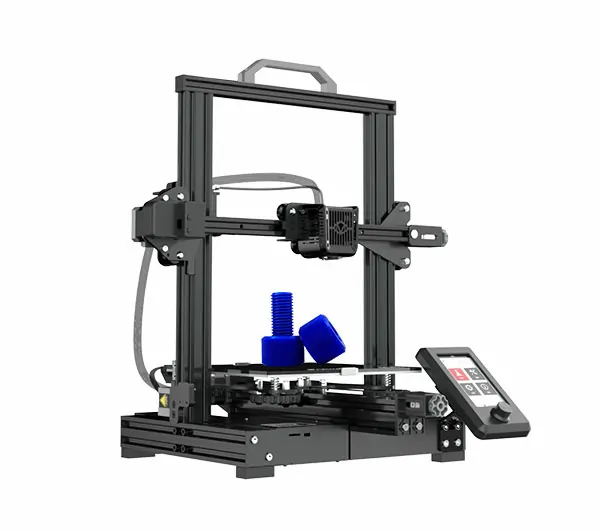 Aquila X2 Highlights
Beginner Friendly Operation
As an entry-level FDM 3D Printer, Aquila X2 offers simple XY calibration, auto filament loading and unloading, old school screen with rotary knobs, all helps provide an easier, more interactive and engaging way to print 3d models.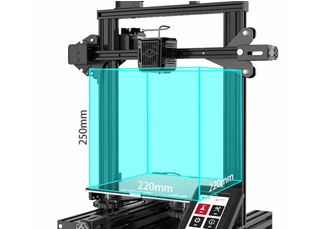 Print Models Freely
Aquila X2 allows you to 3d print teeny-tiny parts to big projects up to 220*220*250mm volume, all with high success rate.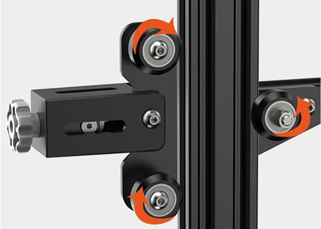 High Standard V Profile
Sturdy V profile pulley ensures steady movement with low noise and excellent wear resistance, more durable and reliable.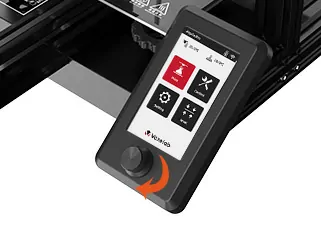 Command 3D Printing Easily
Color knob intuitive screen allows quick view and 3d print setup. The new vertical panel conforms to the operation you wish you had.
5-Minute Quick Heating
Aquila X2's carbon-silicon crystal glass print bed can be heated up to 110℃ within 5 minutes. Its strong adhesion ensures excellent first-layer printing, which eventually guarantees great print quality and easy model removal.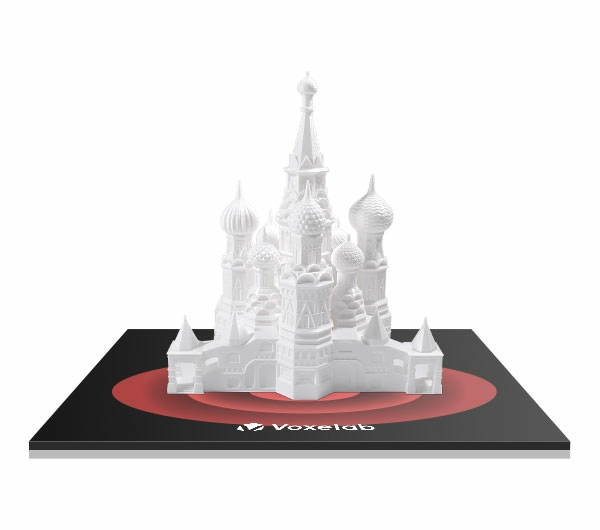 Resume 3D Print Job Freely
Being able to start a 3D printer, turn it off, and restart the print job exactly from where it had left off can be super cool. With resume printing feature, Aquila X2 allows you to do that. No more worry for failure print caused by accidental power cut-off.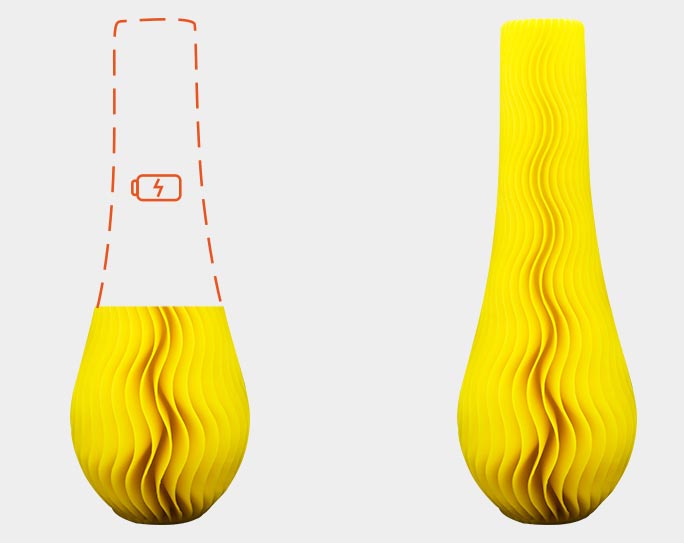 Add-on for Accurate and Happy 3D Printing
Except for providing an easier way to set up 3D printing accurately and briskly, Aquila X2 allows you to use open source slicers including Cura, Simplify3D, etc. And you have great control over the printer.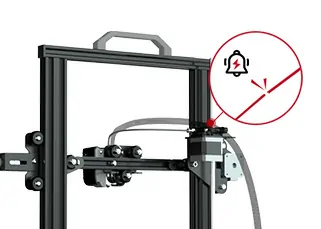 Filament Detection Sensor
Filament detection sensor helps detect & notify filament usage during 3d printing. Maximizes print success rate & avoids filament waste.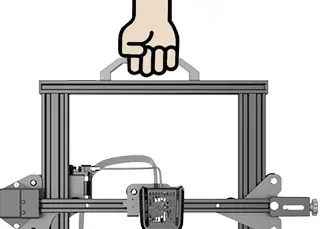 User-friendly Handle
Carry Aquila X2 to anywhere with the handle! Work together with others to 3d print big models, or showcase your 3d print talents with freedom.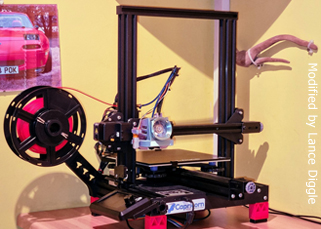 Open-Source 3D Printer
Compatible with multiple slicing software, flexible upgrades and various modifications, Aquila X2 can modified into a unique 3d printer. 
Aquila X2 3D Printer Application
With massive build volume, outstanding stability and high 3d print resolution, Aquila X2 can prototype and reveal proof-of-concept models for product design, toy decoration, art models, etc. Here're 3d print samples for your reference.
If you want to buy first 3D printer, Aquila X2 is a reasonably charged machine to get started without skill required!